Over a sunny weekend, TRAVELER'S COMPANY USA completed its pop-up event at DECO BOKO Market set inside the spacious atrium at Heath Ceramics in downtown San Francisco. Over two days, patrons visit this market to find Japanese crafts and goods, as well as analog items like cards and TRAVELER'S notebook.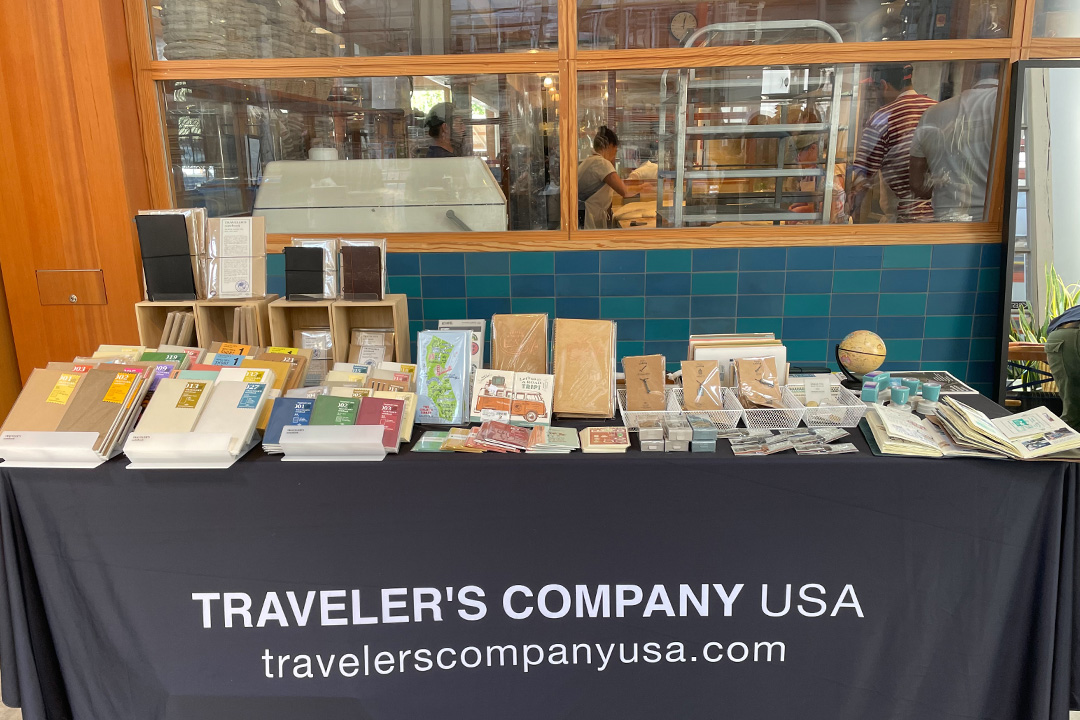 TRC USA's table is conveniently set against the backdrop of the ever-churning Tartine Bakery factory. The manual efforts of making sourdough bread and other pastries are a juxtaposition to the relaxing atmosphere inside the market. We felt a constant wave of warm air, the same air that's nurturing sourdough has spread its scent across the TRAVELER'S COMPANY booth.
As always, we were inspired by all kinds of travelers that made their way out to visit us. From families to seasoned TRAVELER'S notebook users, we were pleased to meet you. TRAVELER'S notebook fans stopped by to collect the special TRAVELER'S FACTORY stamps in their notebooks, while others shared snippets of their pages with our staff.
We are blown away at the creativity of TRAVELER'S notebook users and the artwork that they created between the pages. Next time you see us at an event, please share your pages as we love to see how TRAVELER'S notebooks are used by different fans.
As with each pop-up, we were happy to introduce TRAVELER'S COMPANY to new users as well as meet old fans. Sometimes our fans are the best person to introduce the TRAVELER'S notebook to their friends. We hope that you'll enjoy the analog journey together with your new TRAVELER'S notebooks.
We will be coming back to San Francisco again at the end of August to attend the San Francisco Pen Show 2023 this year. We hope to see you there!
Have a nice trip!