"Let's go on a road trip!" TRAVELER'S COMPANY USA team was glad to say this out loud as we prepared for our first time showing at California Pen Show 2023 from February 10th to 11th.
Our team embarked from Long Beach and drove up for a pop-up at LAX Marriott for the pen show. It was a fun-filled weekend meeting so many TRAVELER'S notebook fans. We were also grateful for the opportunity to get to pen and paper enthusiasts in the Los Angeles area.
At the pen show, fans enjoyed the stamp caravan that allows them to customize notebook covers and the inside of their refills. We also brought a limited quantity of TRAVELER'S DINER sets for fans who don't live near a Partner Store. We hope you enjoyed customizing your notebooks with the TRAVELER'S DINER stamp!
In February, we also introduced COFFEE TABLE TRIP for the month featuring special hand-thrown cups made by WRF Lab. Fans who come by the booth can purchase special TRAVELER'S FACTORY Original coffee bags, charms, and the newly released cups. Coffee or tea is the perfect pairing when you sit down to write in your notebooks. This routine goes perfectly with this year's DIARY 2023 Theme TRAVELER'S CAFÉ. When you are feeling stressed in your daily routine, why not take a break with your TRAVELER'S notebook for a COFFEE TABLE TRIP?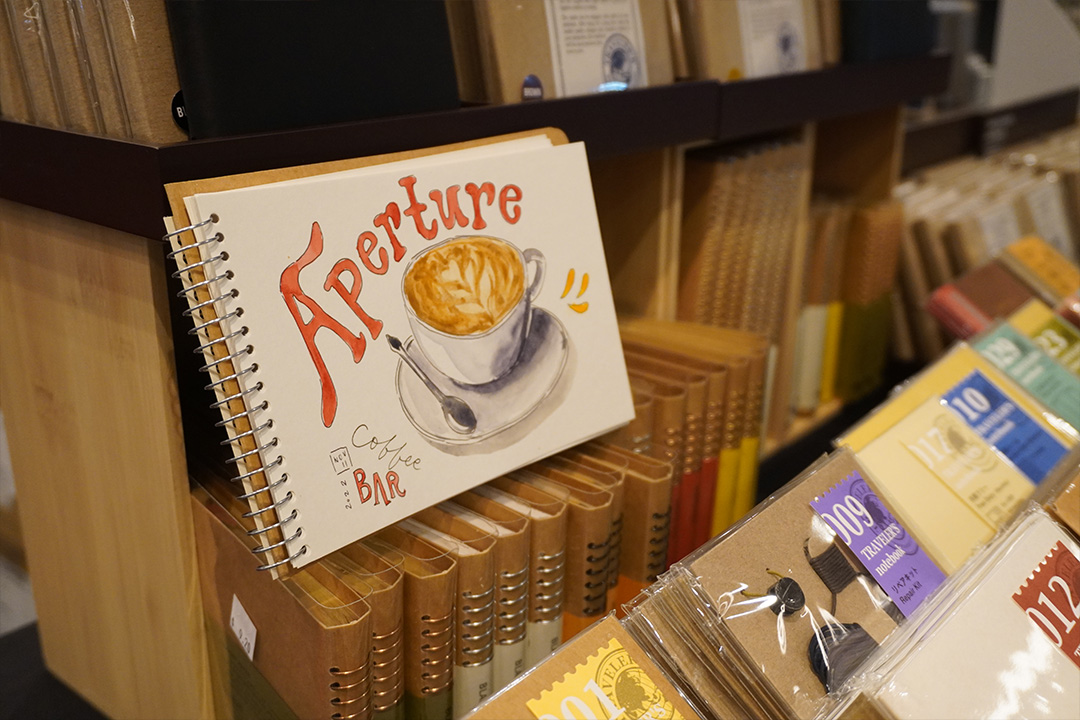 We enjoyed talking with TRAVELER'S notebook users and looking at how everyone uses their notebooks. A fan uses her TRAVELER'S notebook to document her road trip experience on US route 66. Another user creatively journals about her pen purchases in her diary entries. We also enjoy seeing how people customize their favorite TRAVELER'S COMPANY items.
Los Angeles has a relaxing atmosphere to start the year. The sprawling city has a mixture of bustling streets with laid-back beach-going crowds. Before the pen show, the TRAVELER'S COMPANY USA team stopped by to visit FLAX Pen to Paper, a modern stationery store in Westwood that sells paper, notebooks, and writing instruments. The owner Jeremy kindly showed us how he uses his TRAVELER'S notebook as a daily scheduler for work!
The event also falls on the weekend with a huge sporting event, thus the road trip was relatively calm and without traffic. After the busy days at the pen show venue, the team enjoyed authentic Japanese soba noodles at Otafuku in Gardena to end the night. We hope to meet you soon at a future event!
Have a nice trip!