Below we will detail how to successfully replace the cartridges and refills on your TRAVELER'S COMPANY BALLPOINT PEN and PENCIL.
TRC BRASS BALLPOINT PEN
STEP 1
When replacing the refill, rotate the metal nib clockwise to remove it, pull out the spring, and pull out the used refill.
STEP 2
Insert a new refill, replace the spring, and close the pen tip by turning the nip counterclockwise.
Below is how the ink refill looks after taking it out of the packaging. Each refill is sold separately and comes one to a package.
TRC BRASS PENCIL
STEP 1
When replacing the pencil refill, pull out the used pencil from the cap and insert a new pencil refill.
STEP 2
When replacing the eraser refill, pull out the used eraser and insert a new eraser refill.
STEP 3
Sometimes you will have to replace the eraser that has become short which makes it difficult to pull out. In this instance you can push it out from the inside using a thin rod or paperclip like the example below.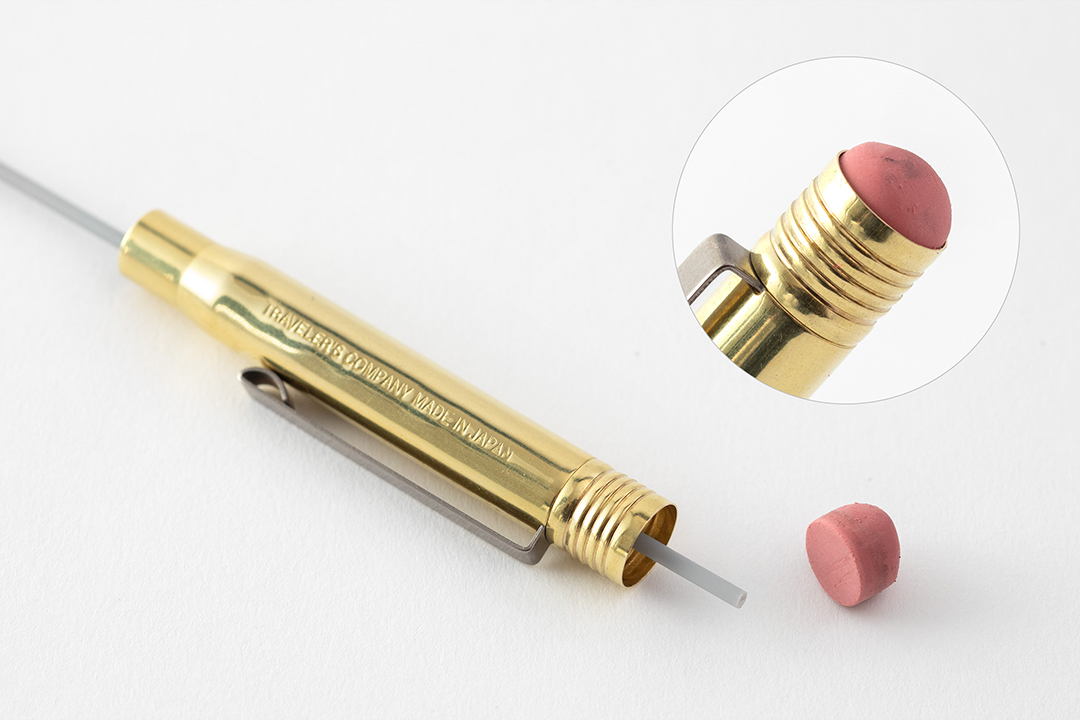 Each BRASS PENCIL Refill box includes a set of 3 pencils and 2 erasers.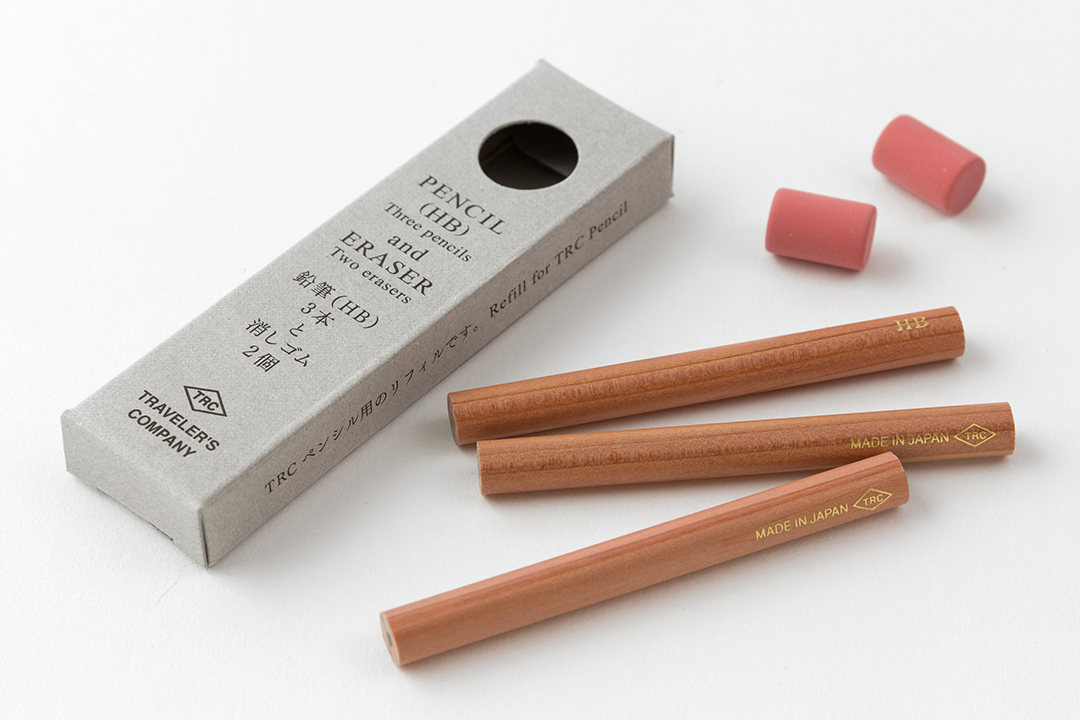 CAUTION
Do not use to the purpose other than writing.
Keep it out of children's reach.
Dropping it or pressing too hard in writing may cause damage.
Be sure to put the cap when you are not using the BALLPOINT PEN in order not to dry the ink up.
We recommend the TRC pen special refill. Other kinds of ink may not work properly.
Have a nice trip!